eCommerce retailers, especially in India, would have come across the name of Clickpost. In the past couple of years, this logistics SaaS company has been seen as one that aids B2C & D2C brands in optimizing their delivery processes. This article intends to give a brief of Clickpost's features and list befitting competitors for retailers looking for a Clickpost alternative.
What is Clickpost?
Clickpost is a logistics intelligence software founded in 2015 and headquartered in Gurgaon Haryana. It provides a unified shipping solution for eCommerce and retail companies streamlining their logistics operations.
Clickpost bolsters the efforts of eCommerce store owners trying to optimize their pre- and post-shipping stages. Its core activities include the syncing and processing orders from various eCommerce Sales Channels with courier partners best suited for the order fulfilment.
Businesses that choose to integrate Clickpost gain access to 200+ possible integrations with national and international carriers, along with multi-channel integration of sales channels such as Shopify and Magento to name a few.
Here are Clickpost's most salient features at a glance:
Track n Trace solution to D2C brands & eCommerce Companies
Customer Engagement with multiple notifications through emails, SMS, and WhatsApp.
Get real-time shipment visibility with integrated tracking and send order notifications to customers.
Optimize tracking with multiple filters for easy categorization and real-time tracking updates using webhooks and push and pull APIs.
Recommendation of Carriers based on set logics and parameters.
Top 10 ClickPost Alternatives and Competitors
eShipz is famed as one of the fastest-growing Multi-Carrier and Technology Driven shipping Platforms in Asia the Middle East and the Far East. Since its inception, eShipz has been developing cutting-edge technology to enhance, optimize and streamline logistics for both Enterprise & eCommerce retailers.
eShipz has a comprehensive portfolio of AI-powered and ML-driven modules for both pre-shipping and post-shipping needs of enterprises as well as e-commerce business coupled with a robust return's solutions. Like Clickpost, eShipz has an extensive courier partner network of 220+ Indian, U.S., Middle East, Latin American, Asian, Australian and Canadian carriers. It possesses the ability to complete carrier integrations within 24 hours.
Features:
Multi-Carrier and Multi-Sales Channel Pre- Integrated Platform.
Generate shipping labels in bulk for over 220+ carriers.
Carrier Recommendation using AI algorithms and quick order dispatch.
Shipping Rule Management basis multiple logics.
Track orders and notify customers of any delivery delays and monitor COD orders.
Manage NDR (Non-Delivery Report) cases such as undelivered shipments from a central dashboard.
Process returns requests from a centralized portal and sends customer notifications at every stage of pickup.
Convert cash-on-delivery (COD) orders to prepaid and offer incentives to customers.
Minimize cash remittance discrepancies by regularly monitoring cash flows and courier performance in every accounting transaction.
Set rules to define allocations to courier partners such as Blue Dart, FedEx, Gati, Aramex, DTDC, and many more based on business requirements.
2) ShipStation
ShipStation is a well-known order fulfilment and shipping management software company, especially for small and medium enterprises. Like Clickpost, ShipStation helps organize and simplify manual shipping workflows. These cases include multi-label generation, sync orders from multiple sales channels, and regulating inventory.
What makes ShipStation a reliable alternative to Clickpost is its contoured and systematic shipping automation services. It extends discounted shipping with UPS, USPS, and DHL courier services. Likewise, it quickly compares rates and customizable shipping rate confirmation templates.
Features:
Alert retailers whenever multiple orders are intended for the same customer to combine them into single shipments with one shipping label.
Filter orders on multiple bases like destination and identifies priority orders with color-coded tags.
Customize tracking page with brand themes and details, set brand logos on shipping labels, and personalized message to packing slips.
Notify customers of order status through various channels like emails, SMS, and tracking portals with tailor-made message templates.
View and supervise stock levels in real-time, detect low inventory situations, and reserve SKUs for on-time order fulfilment.
3) ShipperHQ
ShipperHQ is a delivery experience management (DEM) platform. It strives to secure smooth transit journeys of shipments and ensures that customers receive their orders on time. As a DEM software, it tackles issuing cropping up en-route and undertakes actions to make delivery efficient and cost-friendly.
Founded in 2008 and based in Autin, Texas, ShipperHQ majorly services U.S. retailers. Its role is to streamline delivery in the checkout phase and extends its services toward customer conversation.
Features:
Enhance transparency by allowing customers to decide on delivery dates and inform them about lead time and maximum transit time for perishable items.
Amplify customer satisfaction with automatic packing configuration, set packing instructions to specific SKUS, and calculate packing costs.
Boost Buy Online and Pickup in Store (BOPIS) initiative by displaying item availability time in stores along with store locations using Google Maps API.
Supplement LTL shipping of oversized or heavy goods with the speed of small parcels, connect with 30+ freight carriers, and automatically maneuver accessorial charges.
Improve backup carrier rates during downtime shipping and use alternative live rates for a consistent checkout experience.
4) LogiNext Mile
LogiNext Mile is a route transport management system (TMS) that helps businesses optimize their incoming and outgoing logistics services. Essentially it sheds viability into everyday transport processes. Some of these include loading and unloading shipments, planning carrier routes, and assisting with documentation.
Features:
Eliminate manual routing needs with automated optimization that determines the optimal route for fast and cost-effective deliveries.
Plan order allocation by tracking all shipping traffic in a territory, improve package scanning, and automatically allocate shipments to best-suited drivers for the route.
Receive end-to-end visibility of the entire supply chain by tracking vehicle movements and augmenting line-haul truck movements.
Ensure carrier compliance with SLA agreements for timely estimated arrival dates, shipping charges, and driver behavior.
Streamline reverse logistics by offering suitable pickup windows to customers, effectively plan truck capacity, and send timely updates.
5) SendCloud
SendCloud is an automated shipping solution provider based in Eindhoven, Netherlands, and was founded in 2012. Its last-mile delivery solutions make SendCloud a good Clickpost alternative. It has an overarching reach in the European market and is an excellent shipping aid for U.S. retailers to expand their European presence.
Like Clickpost, SendCloud enterprise-level shipping solutions such as carrier integration and shipping label generation. However, unlike the former, it offers negotiated shipping rates and discounts, as well as cross-border logistics services.
Features:
Avail of ready-to-print shipping labels and auto-generate CN22 customs documents simultaneously.
Set customs shipping rules that are used to select carriers for shipments and schedule shipment pickup from warehouses with them.
Optimize customer checkout experience by offering flexible delivery methods, preferred delivery times, and courier options.
Streamline order updates with real-time tracking and customized branded emails sent to customers throughout the order lifecycle.
Create branded returns portal that automatically sends return labels to customers and auto-approves return requests.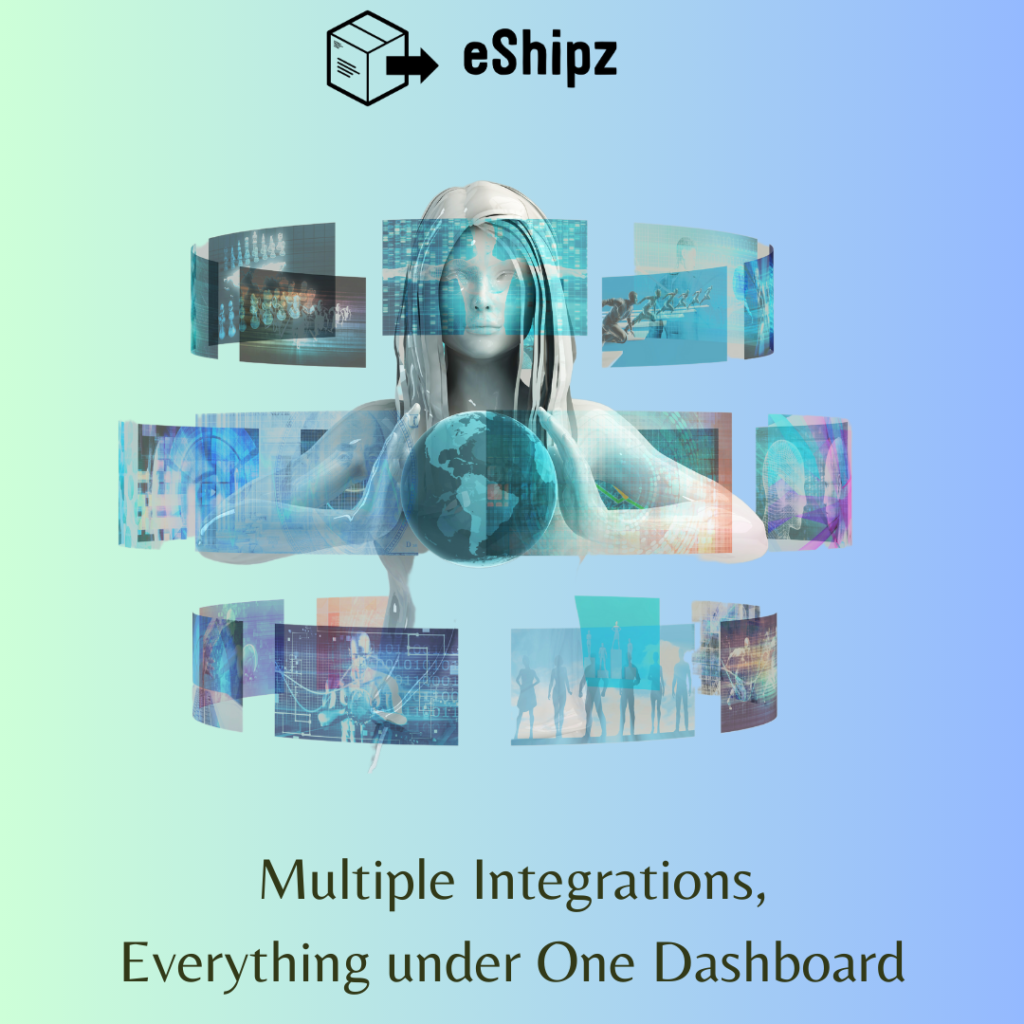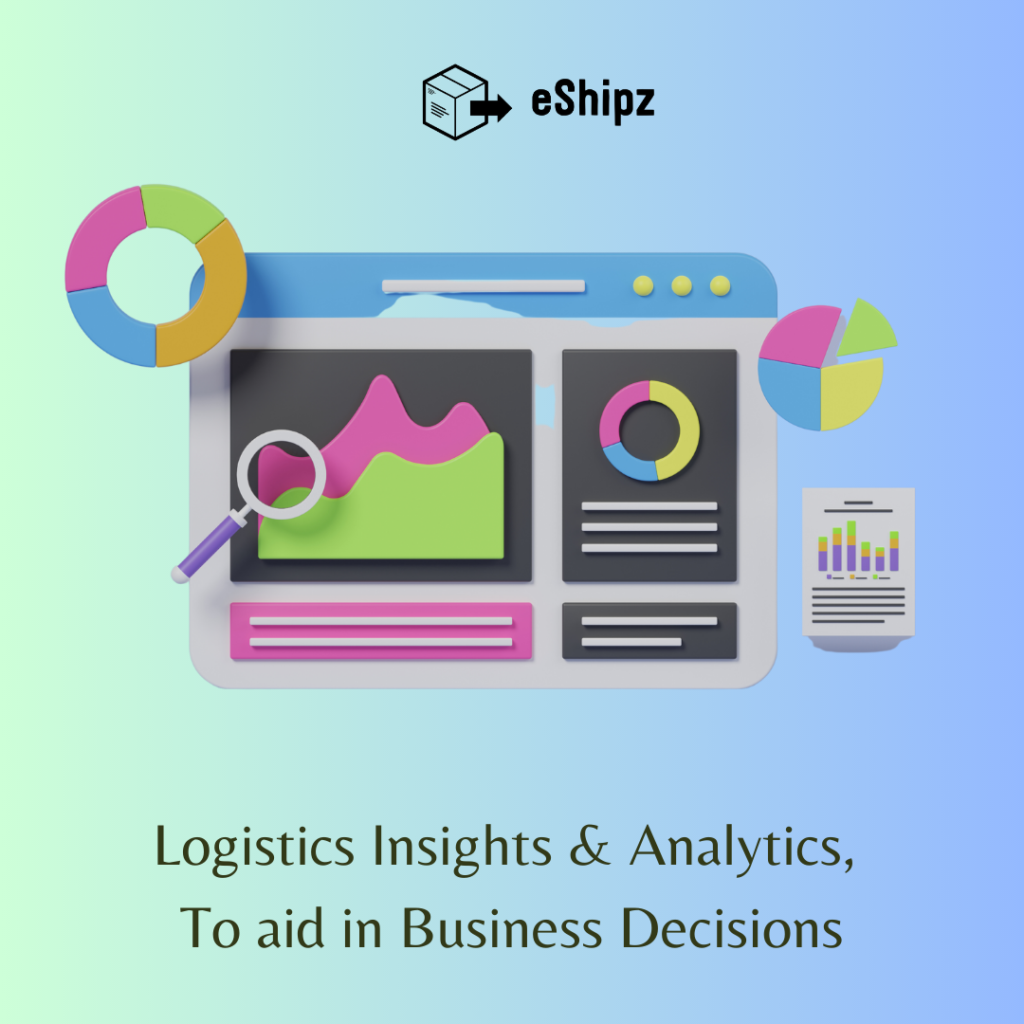 6) ShipTime
ShipTime is a multi-carrier logistics software that primarily handles small parcel shipment and LTL (less-than-truckload) freight. eCommerce retailers looking for a Clickpost competitor that has expertise in freight shipping can consider ShipTime.
ShipTime was founded in 2008 in Ontario, Canada. The SaaS company is best known for discounted courier shipping services for prominent carriers like FedEx and DHL. It also successfully manages international shipping with carriers like Canpar, GLS, and Purolator.
Features:
Connect with major eCommerce marketplaces and platforms like WooCommerce and OpenCart without coding requirements.
Ship packages, envelopes, and lightweight parcels with North American carriers while saving up to 65% in shipping costs.
Offer special discounts and business advice to small businesses in collaboration with the Canadian Federation of Independent Business.
Schedule pick and drop off with aid from smart technology as well as easily generate order information like shipping labels.
Offer international shipping options to 220 countries alongside LTL freight forwarding in North America.
7) ShippyPro
ShippyPro is a delivery management software that strives to create a frictionless shipping experience and quick order fulfillment for B2C brands. Based in Toscana, Italy, ShippyPro was founded in 2017 to make eCommerce returns and shipping a breezy process.
What makes ShippyPro an appealing Clickpost alternative is its well-rounded pre and post-shipping features, such as label creation and tracking packages. It also has multiple APIs in place to help small businesses earn a competitive advantage over their larger competitors in shipping.
Features:
Offer customizable shipping labels options such as adding brand logos, barcodes, and custom texts.
Has preset fixed shipping rules for automating carrier selection based on criteria like marketplaces, SKU weight, carrier rates, tariffs, etc.
Extend tracking notifications for customer re-engagement as well as branded tracking emails, SMS, and recommended product lists.
Sync orders from multiple sales channels from a single dashboard view to sort and take action on any shipments needed.
Create branded return portal tuned in with custom return conditions, and embed the return portal in any part of their website.
8) Shipway
Shipway is a shipping and logistics software servicing a few D2C brands in easing their shipping constraints and modulating last-mile delivery. Shipway rivals Clickpost with its intelligence platform overseeing returns and exchanges, fraud detection, and tracking.
Based in Gurgaon, India, Shipway offers cloud-based solutions to eCommerce retailers, particularly assisting with fast deliveries across India. It has pre-built integration with carriers like Delhivery, Blue Dart, and Ecom Express that have a firm understanding of customer expectations.
Features:
Rapid order fulfillment with automatic order synchronization from any eCommerce sales channel.
Quick shipping label generation in batches of 1000 and creates invoices in a couple of steps.
Speedy shipment assignment with carriers based on different selection basis such as cheapest and fastest carriers.
Swift communication with 3PLs regarding packaging instructions and auto-allocating package weight or dimensions to SKUs.
Brisk resolution of weight discrepancies with carriers alongside assurance of order pickups from warehouses within 24 hours.
9) Freightview
As the name suggests, Freightview is a freight management software located in Kansas, U.S. The core function of Freightview is to help B2B and B2C eCommerce brands, retailers, and industrialists ship LTL parcels.
Retailers searching for a Clickpost alternative active in international freight shipping may find Freightview a suitable option. Its other areas of competencies include freight booking, shipment tracking, invoice auditing, and data reporting.
Features:
Has consolidated data on negotiated freight rates and parcel charges in its easy-to-use platform, allowing shippers to compare rates easily.
Has a well-designed interface for convenient booking of LTL shipments, customer-routed packages, and high-volume orders.
Offers automated order dispatch via Freightview's API, which takes seconds to place orders directly with carriers.
Gives access to minutiae tracking details based on the Bill of Lading of each shipment, from its dispatch time to final delivery at the customer destination.
Predicts accurate estimated delivery date with its native AI algorithm.
10) ShipRocket
ShipRocket is an Indian shipping aggregator that promotes shipping software solutions. The reasons that make Shiprocket a competent Clickpost competitor include features like COD, bulk shipping, and notifications. Launched in 2017, Shiprocket services 2000,000 D2C brands and 24,000+ pin codes in India.
Features:
Calculate domestic and international shipping costs depending on factors like shipment origin and destination, order dimensions, etc.
Undertake hyperlocal deliveries with courier partners like Dunzo and Shadowfax at reasonable prices and complete same-day delivery.
Customize shipping labels, provide various printing formats, and display brand names or logos on them.
Promotes Amazon Self-shipping with multiple couriers at the minimum price of 20 INR/500 grams, and offers cashback and prepaid payment options.
Streamlines order notification updates to customers via emails and SMS from order packing to delivery, including shipment delays.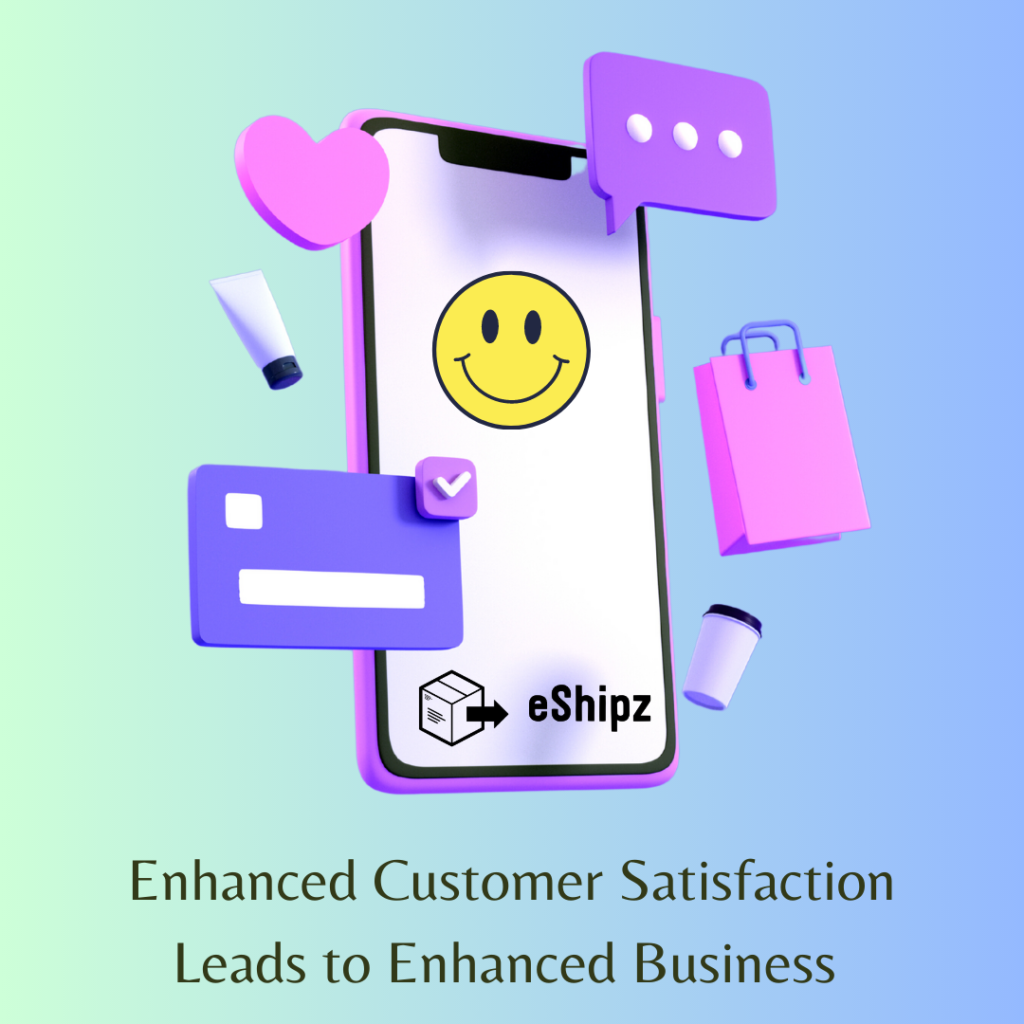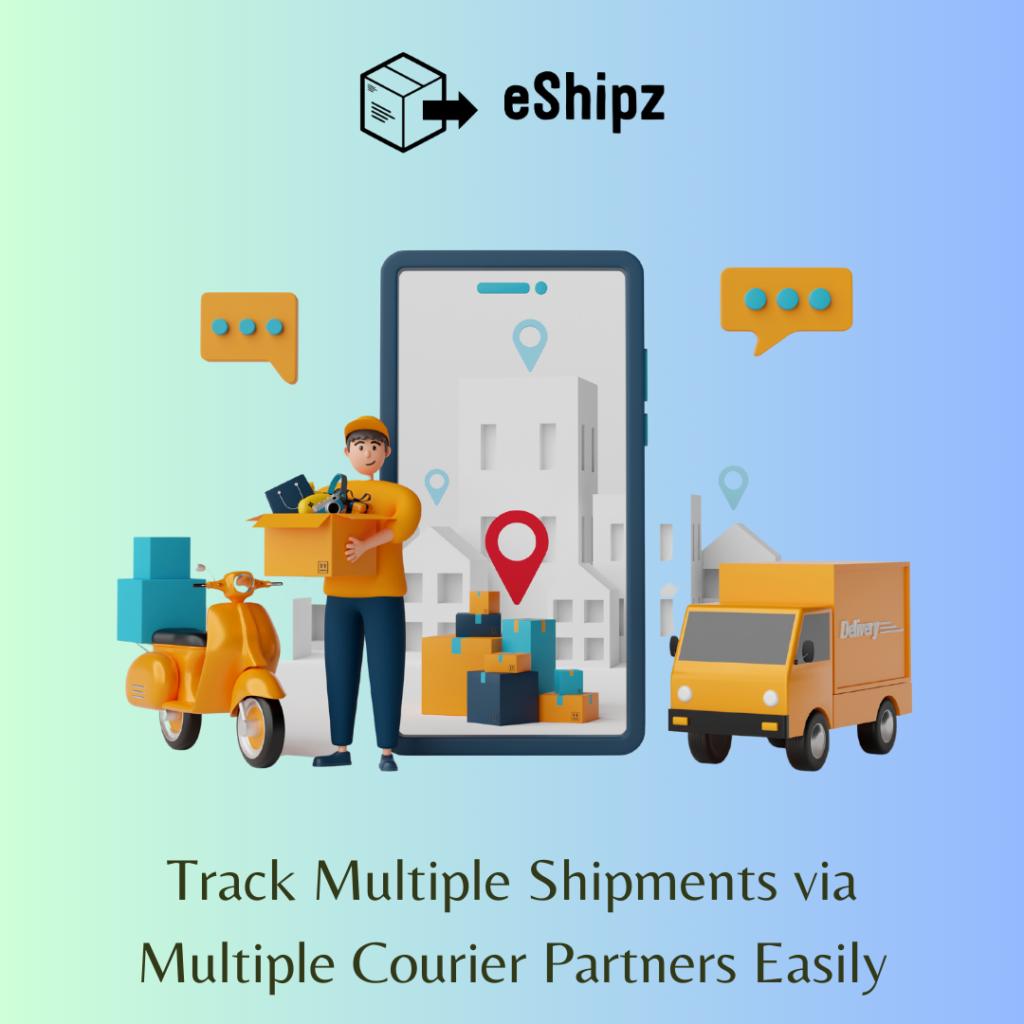 How to Select the Best Competitor and Alternative for Clickpost shipping software?
We have listed the most appropriate Clickpost alternatives that complement its services and, in many cases, excel. Here we present some factors eCommerce companies can consider while pairing with any SaaS tool:
API Connectivity
APIs build a channel for efficient, fast, and accurate interaction between two software. This means the more API connections your chosen software allows, the better streamlined your logistics will be.
Every shipping software requires some essential API connectivity for order tracking, extracting carrier rates, zip code serviceability, and order syncing. Try to determine if your Clickpost competitor has these basic requirements while offering more solutions.
Tracking Strength
Tracking is the core requirement of all shipping SaaS platforms, including those of Clickpost alternatives. Ideally, order tracking should take place in real-time. Retailers should get updates on the on-time delivery schedule, shipping delays, or early arrivals. Clickpost competitors like ClickPost and Sendcloud give real-time tracking information.
Shipping Optimization
While tracking and order syncing are basic requirements, excellent shipping software goes above and beyond to optimize shipping. Shipping optimization can involve any process that reduces lead time, overhard shipping costs, and plans delivery to take place within ETA.
Many of Clickpost's competitors offer such optimization services. For example, LogiNext offers route planning, eShipz offers NDR management, and ShipTime presents easy pickup scheduling.
Pricing
Software price marks a significant factor for every business type in managing their logistics operations and determining product prices. This is why carefully choosing a Clickpost alternative that has conducive pricing tiers or free trials is important. This will help retailers gauge the utility of the software without bearing any loss.
Delivery Exceptions Management
Delivery exceptions such as delayed or failed deliveries can occur for x number of reasons. With careful monitoring, streamlined communication with customers, and relaying information to carriers, retailers can save the shipment from RTO. Software solutions like ClickPost can help you handle exceptions by leveraging automation and ML-generated technology.
Final Words
Clickpost is an eCommerce shipping software that aids Indian eCommerce retailers to smoothen their delivery operations. However, it comes with certain limitations when contrasted with its competitors.
We present here a list of Clickpost alternatives with excellent services in shipping, including freight forwarding, Amazon Self shipping, and COD reconciliation. We hope this article will give you the information required to find a fit shipping partner.
FAQs
1. Is eShipz Better Than Clickpost?
eShipz is an expert in B2B shipping & eShipz is known to have designed solutions for Bigger Enterprises that have complex ERPs and dispatch processes. The company offers Shipping label creation which is a flag ship product and if this first-mile digitization happens, all related information regarding track n trace and related things comes by default as part of the overall logistics suite.
In terms of pre-integrated carriers and service capacity, eShipz fares better than Clickpost. eShipz has 220+ carrier integration and the capacity to onboard any carrier within a day. Its ML-powered recommendation engine allows greater flexibility to retailers to set rules for courier selection.
Overall offerings are for Enterprise Shippers, Manufacturers, 3PL Companies, D2C Brands & eCommerce as against Clickpost which works predominantly with only eCommerce & few D2C brands only.
2. Why Do People Choose to Shift from Clickpost to Other Alternatives
eShipz which offers a consolidated solution of 5-7 different applications and complete logistics activity can be managed from a single screen as against Clickpost which offers a very limited offering. Navigating entire logistics activity from a single system is always a comfort for the user apart from the monetary benefit which they get while using eShipz.
Looking to automate your Logistics? Connet with our experts today by clicking the link below.