There are several top Logistics Automation Software Solutions available in the market, and the best one for you depends on your specific requirements and business needs. Here are a few popular options known for their capabilities in logistics automation. From their features to their benefits and other insightful information, we compiled a list of the Best Shipping and Logistics Automation Platforms for Businesses available in the market to help you choose what's best suits the needs of your Business.
1) eShipz Businesses & eCommerce retailers especially in India, The Far East, and The Middle East, would have heard of eShipz. In the past couple of years, this logistics SaaS company has seen a meteoric rise, aiding brands in optimizing their delivery processes.
What is eShipz?
eShipz is an enterprise shipping platform founded in 2019 and headquartered in Bangalore. It provides a unified shipping solution for business to streamline their Logistics Operations, thereby increasing efficiency and reducing cost. eShipz's comprehensive portfolio of AI-powered and ML-driven modules for pre- and post-shipment dispatch as well as product returns bolsters the efforts of businesses by optimizing their logistics automation. Its core activities include syncing and processing orders from eCommerce marketplaces and connecting clients with best-suited fulfillment partners.
Companies integrating with eShipz gain access to 200+ possible integrations with national and international carriers. Using its robust technology, it can also initiate multi-channel integration, such as Shopify, Magento, and Amazon, along with an ERP, WMS, TMS compatible API.
Here are eShipz's most salient features at a glance:
Integrate multiple sales channels in under 30 minutes
Generate shipping labels in bulk for over 220 carriers.
Recommend carriers using AI algorithms and quick order dispatch.
Convert cash-on-delivery (COD) orders to prepaid and offer incentives to customers.
Track orders and notify customers of any delivery delays and monitor COD orders.
Manage NDR (Non-Delivery Report) cases such as undelivered shipments from a central dashboard.
Process returns requests from a centralized portal and sends customer notifications at every stage of pickup.
Minimize cash remittance discrepancies by regularly monitoring cash flows and courier performance in every accounting transaction.
Set rules to define allocations to courier partners such as Blue Dart, FedEx, Gati, Aramex, DTDC and many more based on business requirements.
2) Shipway
Shipway is a shipping and logistics software assisting 12,000 D2C brands to ease their shipping constraints and modulate last-mile delivery. Shipway rivals eShipz with its intelligence platform overseeing returns and exchanges, fraud detection, and tracking.
Based in Gurgaon, India, Shipway offers cloud-based solutions to eCommerce retailers, particularly assisting with fast deliveries across India. It has pre-built integration with carriers like Delhivery, Blue Dart, and Ecom Express that have a firm understanding of customer expectations.
Features:
Rapid order fulfillment with automatic order synchronization from any eCommerce sales channel.
Quick shipping label generation in batches of 1000 and creates invoices in a couple of steps.
Speedy shipment assignment with carriers based on different selection basis such as cheapest and fastest carriers.
Swift communication with 3PLs regarding packaging instructions and auto-allocating package weight or dimensions to SKUs.
Brisk resolution of weight discrepancies with carriers alongside assurance of order pickups from warehouses within 24 hours.
3) SendCloud
SendCloud is an automated shipping solution provider based in Eindhoven, Netherlands, and was founded in 2012. Its last-mile delivery solutions make SendCloud. It has an overarching reach in the European market and is an excellent shipping aid for U.S. retailers to expand their European presence.
Features:
Avail of ready-to-print shipping labels and auto-generate CN22 customs documents simultaneously.
Set customs shipping rules that are used to select carriers for shipments and schedule shipment pickup from warehouses with them.
Optimize customer checkout experience by offering flexible delivery methods, preferred delivery times, and courier options.
Streamline order updates with real-time tracking and customized branded emails sent to customers throughout the order lifecycle.
Create branded returns portal that automatically sends return labels to customers and auto-approves return requests.
4) ClickPost
Starting in 2015, ClickPost provides a unified shipping solution for eCommerce and retail companies streamlining their logistics operations. It bolsters the efforts of eCommerce store owners trying to optimize their pre- and post-shipping stages. Its core activities include syncing and processing orders from eCommerce marketplaces and connecting clients with best-suited fulfillment partners.
Companies integrating with Clickpost gain access to 200+ possible integrations with national and international carriers. Using its robust technology, it can also initiate multi-channel integration, such as Shopify, Magento, and Amazon. However, Clickpost has a Minimum Billing of INR 20,000 a month
Features:
Automate shipment allocation to carriers with ML formulation and streamline order processing with quick shipping label generation.
Get real-time shipment visibility with integrated tracking and send order notifications to customers.
Optimize tracking with multiple filters for easy categorization and real-time tracking updates using webhooks and push and pull APIs.
Multi-channel notifications delivery through emails, SMS, and WhatsApp.
Process return requests from a centralized portal and sends customer notifications at every stage of pickup.
5) ShippyPro
ShippyPro is a delivery management software that strives to create a frictionless shipping experience and quick order fulfillment for B2C brands. Based in Toscana, Italy, ShippyPro was founded in 2017 to make eCommerce returns and shipping a breezy process.
Features:
Offer customizable shipping labels options such as adding brand logos, barcodes, and custom texts.
Has preset fixed shipping rules for automating carrier selection based on criteria like marketplaces, SKU weight, carrier rates, tariffs, etc.
Extend tracking notifications for customer re-engagement as well as branded tracking emails, SMS, and recommended product lists.
Sync orders from multiple sales channels from a single dashboard view to sort and take action on any shipments needed.
Create branded return portal tuned in with custom return conditions, and embed the return portal in any part of their website.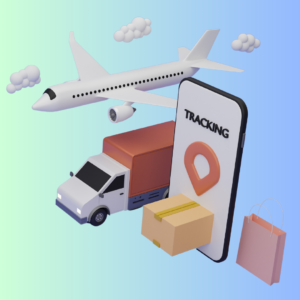 6) ShipTime
ShipTime is a multi-carrier logistics software that primarily handles small parcel shipment and LTL (less-than-truckload) freight. eCommerce retailers looking for an eShipz competitor that has expertise in freight shipping can consider ShipTime.ShipTime was founded in 2008 in Ontario, Canada. The SaaS company is best known for discounted courier shipping services for prominent carriers like FedEx and DHL. It also successfully manages international shipping with carriers like Canpar, GLS, and Purolator.
Features:
Connect with major eCommerce marketplaces and platforms like WooCommerce and OpenCart without coding requirements.
Ship packages, envelopes, and lightweight parcels with North American carriers while saving up to 65% in shipping costs.
Offer special discounts and business advice to small businesses in collaboration with the Canadian Federation of Independent Business.
Schedule pick and drop off with aid from smart technology as well as easily generate order information like shipping labels.
Offer international shipping options to 220 countries alongside LTL freight forwarding in North America.
7) ShipStation
ShipStation is a well-known order fulfillment and shipping management software company, especially for small and medium enterprises. ShipStation helps organize and simplify manual shipping workflows. These cases include multi-label generation, sync orders from multiple sales channels, and regulating inventory.
Features:
Alert retailers whenever multiple orders are intended for the same customer to combine them into single shipments with one shipping label.
Filter orders on multiple bases like destination and identifies priority orders with color-coded tags.
Customize tracking page with brand themes and details, set brand logos on shipping labels, and personalized message to packing slips.
Notify customers of order status through various channels like emails, SMS, and tracking portals with tailor-made message templates.
View and supervise stock levels in real-time, detect low inventory situations, and reserve SKUs for on-time order fulfillment.
8) ShipperHQ
ShipperHQ is a delivery experience management (DEM) platform. It strives to secure smooth transit journeys of shipments and ensures that customers receive their orders on time. As a DEM software, it tackles issuing cropping up en route and undertakes actions to make delivery efficient and cost-friendly. Founded in 2008, ShipperHQ is based in Austin, Texas, and majorly services U.S. retailers. Its role is to streamline delivery in the checkout phase and extends its services toward customer conversation.
Features:
Enhance transparency by allowing customers to decide on delivery dates and inform them about lead time and maximum transit time for perishable items.
Amplify customer satisfaction with automatic packing configuration, set packing instructions to specific SKUS, and calculate packing costs.
Boost Buy Online and Pickup in Store (BOPIS) initiative by displaying item availability time in stores along with store locations using Google Maps API.
Supplement LTL shipping of oversized or heavy goods with the speed of small parcels, connect with 30+ freight carriers, and automatically maneuver accessorial charges.
Improve backup carrier rates during downtime shipping and use alternative live rates for a consistent checkout experience.
9) ShipRocket
ShipRocket is an Indian shipping aggregator that promotes shipping software solutions. The reasons that make Shiprocket a competent eShipz competitor include features like COD, bulk shipping, and notifications. Launched in 2017, Shiprocket services 2000,000 D2C brands and 24,000+ pin codes in India.
Features:
Calculate domestic and international shipping costs depending on factors like shipment origin and destination, order dimensions, etc.
Undertake hyperlocal deliveries with courier partners like Dunzo and Shadowfax at reasonable prices and complete same-day delivery.
Customize shipping labels, provide various printing formats, and display brand names or logos on them.
Promotes Amazon Self-shipping with multiple couriers at the minimum price of 20 INR/500 grams, and offers cashback and prepaid payment options.
Streamlines order notification updates to customers via emails and SMS from order packing to delivery, including shipment delays.
10) LogiNext Mile
LogiNext Mile is a route transport management system (TMS) that helps businesses optimize their incoming and outgoing logistics services. Essentially it sheds viability into everyday transport processes. Some of these include loading and unloading shipments, planning carrier routes, and assisting with documentation.
Features:
Eliminate manual routing needs with automated optimization that determines the optimal route for fast and cost-effective deliveries.
Plan order allocation by tracking all shipping traffic in a territory, improve package scanning, and automatically allocate shipments to best-suited drivers for the route.
Receive end-to-end visibility of the entire supply chain by tracking vehicle movements and augmenting line-haul truck movements.
Ensure carrier compliance with SLA agreements for timely estimated arrival dates, shipping charges, and driver behaviour.
Streamline reverse logistics by offering suitable pickup windows to customers, effectively plan truck capacity, and send timely updates.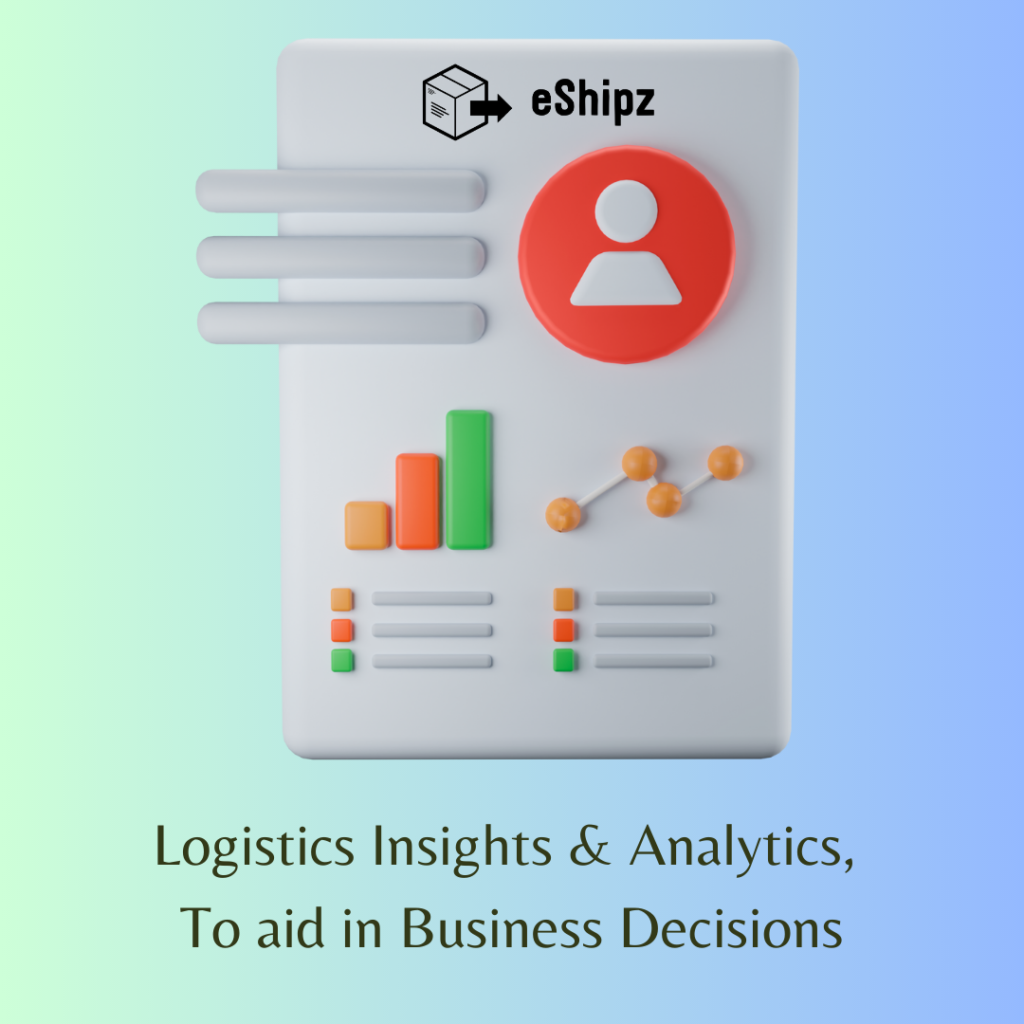 How to Select the Shipping and Logistics Automation Platforms for Business?
APIs build a channel for efficient, fast, and accurate interaction between two software. This means the more API connections your chosen software allows, the better streamlined your logistics will be.
Tracking is the core requirement of all shipping SaaS platforms. Ideally, order tracking should take place in real-time. Retailers should get updates on the on-time delivery schedule, shipping delays, or early arrivals.
While tracking and order syncing are basic requirements, excellent shipping software goes above and beyond to optimize shipping. Shipping optimization can involve any process that reduces lead time, overhand shipping costs, and plans delivery to take place within ETA.
Software price marks a significant factor for every business type in managing their logistics operations and determining product prices. Software's such as eShipz offer free trials, this helps retailers gauge the utility of the software without bearing the burden of advance payments and then unable to make changes..
Delivery Exceptions Management
Delivery exceptions such as delayed or failed deliveries can occur for x number of reasons. With careful monitoring, streamlined communication with customers, and relaying information to carriers, retailers can save the shipment from RTO. Software solutions like eShipz can help you handle exceptions by leveraging automation and ML-generated technology.
For the success of any business, it requires a host of integrations, right from the courier partners, to sales channels to exiting business software's such as ERP, WMS or TMS solutions. Logistics Automation solutions such as eShipz come either pre-integrated with courier partners and sales channels, and have an API with is compatible with almost all ERP, WMS or TMS solutions. This ensures that Business can the access to the whole suite of tools at fraction of the cost it would take to integrate them individually
Final Words
When choosing Shipping and Logistics Automation Platforms for Businesses, stake holders need to consider specific requirements, the carriers they integrate with, pricing plans, and customer reviews. It can also be helpful to request demos or trial periods to assess the usability and effectiveness of each platform in your unique business context.
FAQs
1) Why do clients choose eShipz
In terms of pre-integrated carriers, sales channels, business partners, and service capacity, eShipz fares better than most of its competitors. eShipz has 200+ carrier integration and the capacity to onboard any carrier within a day. It also has most of the major sales channels pre-integrated and its API is compatible with most ERP, WMS, and TMS Solutions. Its ML-powered recommendation engine allows greater flexibility to retailers to set rules for courier selection.
2) Why Do People Choose to Shift to eShipz from Other Alternatives
eShipz is a user-friendly Shipping and Logistics Automation Platforms for Businesses, with quick and easy integrations. The support received too is extremely quick and efficient. They also have a free Trail and no MOQ, unlike Clickpost which has minimum billing which can cumbersome in periods of lesser deliveries. eShipz has been rated on the top logistics software by Capterra, Software Advice and Source Forge along with receiving a host of positive reviews from its clients.
Interested in knowing more about eShipz? Click the link below to book your Demo