eShipz is thrilled to announce its latest collaboration with Aramex, a leading provider of customized logistics solutions.
Together, they offer businesses in India a wide range of benefits that will take their logistics operations to the next level. What's more businesses in India can now enjoy special rates on their shipments with Aramex , and receive up to 300 free labels from eShipz, making it easier and more affordable to get their shipments where they need to go.
Combining the legacy and reach of Aramex with a unified and robust shipping API platform of eShipz, businesses will have access to a range of automation tools including Bulk Label Printing, EPOD, NDR, Track & Trace, multiple sales channels & and customer engagement tools. This integration will make dispatch services easier, faster, and more efficient and its API is compatible with almost all the major ERP, WMS, and TMS services.
Gone are the days of manually tracking shipments and dealing with multiple systems and interfaces – with this collaboration, businesses will now have a single, unified platform for all their shipping needs, making it easier for them to manage their logistics operations, thereby increasing efficiency while cutting down the cost. And with the help of Aramex, businesses will be able to take advantage of their customized logistics solutions, ensuring that your shipments get where they need to go in the most efficient and cost-effective way possible.
To take advantage of this exciting collaboration, fill out the form in the link provided. Automate logistics operations and take your business to the next level with the combined expertise of both Aramex and eShipz. Through these businesses will be able to streamline their shipping process, improve customer engagement, and stay ahead of the competition in the rapidly evolving world of logistics.
Get in touch with us today and start taking advantage of all the benefits it has to offer.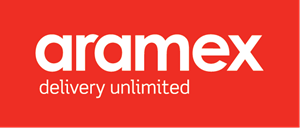 About Aramex.
Aramex has rapidly grown into a global brand, recognized for its customized services and innovative products. Based in the UAE, Aramex is centrally located at the crossroads between East and West, which allows Aramex to provide customized logistics solutions anywhere in the world effectively and reach more businesses and consumers regionally and globally. Innovation in technology is critical to maintaining our asset-light business model and leveraging the Aramex global network.
About eShipz.
eShipz is a Unified Shipping Automation Platform, which empowers businesses to improve their Supply Chain Efficiency by up to 150% and reduce their overall logistic costs by as much as 20%. Solutions like Multi-Carrier & Sales Channel Integration, Indenting, Universal Shipping API, Digital Proof of delivery, and Powerful Customer Engagement are just a few of the full spectrum of offerings that can be accessed under a single dashboard.