What is Logistics automation?
Automation in logistics simply means streamlining the processes through the integration of technology and software. The new age advances like Artificial Intelligence and Machine Learning scale up warehouse procedures, and simplify the order fulfilment processes thereby, increasing operational efficiency and cutting down on cost and time.
Why is Logistics automation important?
With the Online Marketplace booming, the need for both sellers and buyers go online to sell and buy products respectively has now taken president. In this modern business environment, where the tech-savvy institutions are currently enjoying a boom in their sales, the need for businesses to integrate software that facilitate online automation will grow even more in the days to come. Logistics automation software like eShipz are therefore a boon for businesses to stay competitive.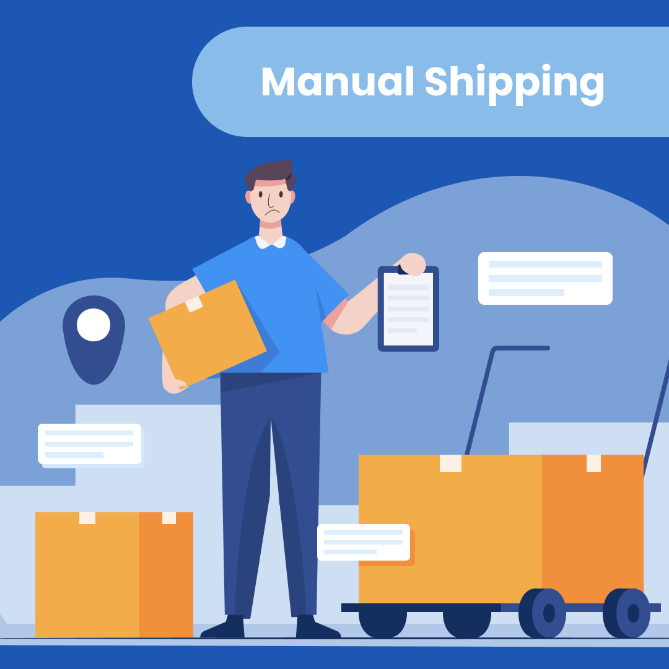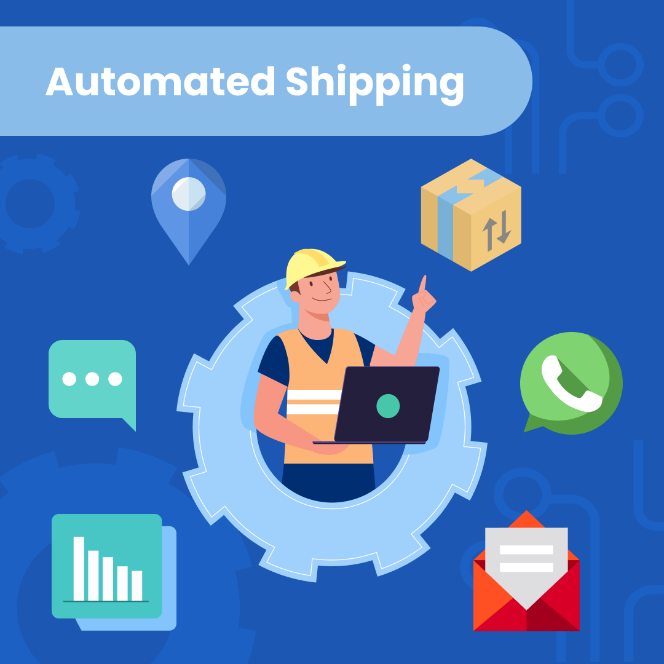 Advantages of implementing logistics automation software:
Reduce manual effort – Manual picking or manual data entry are both time and cost-consuming and give room for human errors, thus by automating these processes, errors can be reduced considerably and thereby reducing on cost and time, enabling business owners to focus on other aspect to increase the business reach and avenues.
Enhanced customer service – A flawless shopping experience is what every customer be it B2B or B2C or even D2C expects, and this can be enabled by quicker order processing, automated customer support, providing live tracking of the orders, and notifications or updates. This not only creates an enhanced shopping experience but also increases brand retention and customer loyalty.
Rapid processes – In a world where time is money, automation leads to minimized investment of human efforts throughout the whole order dispatch process. This ensures that all tasks along the order processing line are completed briskly and the volume of orders that are processed is high, making the businesses escalate their operations and increase the revenue earning potential.
Robust data – In an age where DATA is king, storing, moving and sending the data parameters in regards to millions of orders along with notifying internal systems on the stock level that is available in the warehouse is crucial in helping businesses in taking decisions and forecasting. Automation systems make these calculations in real time there creating an optimised business operating environment.
Minimize costs – Shipping automation software like eShipz, which uses AI and ML to pass data to businesses regarding how to optimally reduce the shipping cost are a boon to any business. With courier partner and sales channel performance reports, one click enabled reverse / return order management, multiple customer engagement features such as email, SMS and WhatsApp notifications, along one dashboard for all sales channels and order dispatchment points not only enable businesses to get a stronger hold on their supply and distribution lines but ensure they can make real time decisions to benefit their business profitability.
Meanwhile, software robots don't feel tired neither they need a break or holiday they can work efficiently all days of the year, making it the strongest reason for every business to adopt logistics automation software.
Enhance the efficiency and productivity of the shipping process with eShipz
Logistics automation is now made simple with eShipz as the platform provides various shipping management tools such as Centralized dashboard, Label printing, Smart APP, NDR, and Predictive Analytics.
eShipz also provides customer engagement tools such as Branded Tracking Page, Tracking Widget, Branded and customized SMS & Email Alerts, and WhatsApp Notification. In addition to this eShipz also provides warehouse automation enabling smart warehouse solutions.
Every business that is aiming to attain great efficiency with its activities should opt for automation for their logistics operations, as it is the one-stop solution for superior logistics management.
#shippingautomation #logisticsautomation #eShipz #logistics